While being a family caregiver can be powerful and rewarding, it can also be an incredibly overwhelming and exhausting experience. Caregivers often suffer adverse health effects related to the multitude of their caregiving obligations.
•  It creates physical and psychological strain over extended periods of time.
•  It is accompanied by high levels of unpredictability and uncontrollability.
•  It has the capacity to create secondary stress in multiple life domains such as work    and family relationships.
•  It frequently requires high levels of vigilance.
Supporting family caregivers by helping them manage and organize their care recipient's medications through the use of an automated pillbox and an associated mobile application.
•  With an

increasing older adult population

,

the need for family

caregiving is growing. 
•  Caregiving is an increasingly common experience in middle and older adults of all demographic groups.  
•  According to the National Alliance for Caregiving and AARP, caregivers often suffer

adverse health effects

related to their caregiving obligations. These negative effects often spill into their professional lives as well. 
•  

Ensuring family caregivers have the resources

they need to continue to support their care recipients and take care of themselves is critical.  
As part of my Design Research course at Northwestern, students were divided into teams of four and tasked to explore the family caregiver's experience through the lens of a specific industry. My team was asked to

explore opportunities in the consumer technology space

in order to better

support family caregivers.
Family caregivers

need help balancing and managing

 their many caregiving duties. Developing and introducing a new technological product or service into their caregiving routines will

help them better care for both their care recipients and themselves. 
Understanding user needs is at the core of human centered design. We conducted both primary and secondary research to better define the problem space, and guide our design requirements and direction.
Our initial research focused on better understanding the caregiving experience as a whole. We wanted to

understand specific caregiver needs, frustrations, and desires

. We divided our research into two phases: 
The

goal of this phase was to understand the problem space

before we spoke with family caregivers.
•  First, using university research resources,

I watched a two hour in-home video

of a caregiver and their care recipient being interviewed in their home. 
•  Then, using dscout, which is a qualitative research platform used to conduct user research remotely,

I looked through the online diaries of nine family caregivers

. There were

92 online diary entries

 in total. These diary entries were used to give us a deeper understanding of each caregivers' routine and overall experience. 
•  Lastly,

I did online research

and found data and statistics regarding caregiving. 
The

goal of this phase was to speak with family caregivers

in order to gain meaningful insight into their caregiving experiences. 
•  We used dscout to connect with family caregivers.

My team and I each chose one participant to interview

, and we

tried to diversify our interviewees

as much as possible. 
•  My team conducted a series of

four in-depth, virtual 1:1 interviews

. Each interview

lasted one hour

.

I conducted one interview by myself,

and

observed two other interviews

 conducted by my team members. 
•  We were

able to identify needs, frustrations, and desires

 regarding our interviewee's current caregiving experience. 
Observations from our research and interviews led to the development of themes, insights, and tensions. These were then used to identify areas of opportunity within the caregiving space.
We synthesized the information and data from our previous research and interviews onto MURAL. We evaluated and discussed our observations, which we then used to generate themes.
We discovered

four major themes

that were present across our primary and secondary research phase. We broke these four major themes down further into

sub themes

. 
Using our themes and sub themes, we generated

key insights

. Our key insights are shown down below, with their corresponding theme shown to the left. 
Our themes and insights helped us to identify

pain points and tensions

currently present within the caregiving experience. Using these pain points and tensions, we

created frameworks

that assisted us in 

identifying opportunities

for improvement within the caregiving space. 
After identifying opportunity areas within the caregiving space, we wrote out some

How Might We (HMWs) statements

. We used these HWMs to help us

ideate potential solutions

, and to further

guide our design requirements and direction.
When brainstorming potential solutions, sketching is a quick way to conceptualize ideas without worrying about feasibility, viability, or desirability. 
Using our HMWs as a guide, we started to think of potential solutions. When I was brainstorming,

I put aside the idea of feasibility, viability, and desirability

, and allowed myself the freedom to generate any concept that came to my mind. I brainstormed numerous ideas, and converted them into

rough sketches

. Some of my sketches are shown below.
My team came up with more than

20 potential solutions

. We

chose six ideas

that we felt had promise, and converted them into

low fidelity prototypes

.
Turning our prototypes into storyboards allowed us to easily get our ideas across. This was a fast and low investment method to prepare our concepts for user testing. 
We narrowed our six prototypes down even further, eventually settling on three that we thought had the potential to really resonate with family caregivers. 
•  

Idea One

- A 

supportive caregiver community mobile application

. Caregivers would be able to quickly access mental health services, an understanding support system, and people to provide household tasks/chores and services.
•  

Idea Two

- A 

spontaneous daily check in feature

integrated into a TV, meant to

check in on care recipients once a day

. This feature would prompt care recipients to share a photo of themselves at an unspecified time of day, which would then be shared with caregivers.
•  

Idea Three

- An

automated pillbox with an associated mobile application

. Both caregivers and care recipients would be able to use the app to check on medication compliance status. Additionally, the app would integrate with the care recipients pharmacy and PCP so meds can easily be reorder and delivered.
We took our three ideas and used them to 

create storyboards

. This was done

in preparation of our user looks and user testing

sessions in an effort to provide context to our ideas. 
Our three storyboards are shown below, with the

corresponding themes

they are addressing

shown to the left

. Note that these themes where not shown to our interviewees, rather they were used to remind our team that our design direction should to be working to address the themes, insights, and tensions that we had previously identified. 
​​​​​​​
Engaging with family caregivers using low fidelity storyboards enabled them to get a clear picture of our ideas, and encouraged honest, meaningful feedback.
We used dscout to connect with family caregivers for a

user looks and testing session

. My team and I each chose one participant to interview, and we tried to diversify our interviewees as much as possible. My team conducted a series of

three in-depth, virtual 1:1 interviews

. Each interview

lasted 30 minutes

.

I conducted one interview by myself

, and

observed two other interviews

 conducted by my team members. 
Our

goal was to get feedback

on our storyboards. We presented each storyboard to our interviewees. 
Our user looks and testing session proved to be quite fruitful, as 

we received meaningful feedback

on our storyboards. Regarding our concepts, interviewee's shared their overall thoughts, opinions on strengths and weaknesses, and ideas about potential improvements.
Tackling assumptions & pivoting direction
Going into our user looks and testing session,

I assumed that our daily check in concept would be the most well received

. Getting a little ahead of myself, I had even started to plan out final solutions for that concept. To my surprise, the

medication management concept actually turned out to be the one that had mass appeal

. 
All of our ideas had great potential, but based on our feedback:
1.  We decided to

move forward with the medication management idea

 because the majority of caregivers we spoke with seemed to be 

struggling to manage, organize, and administer their care recipient's medications

. 
2.  We

decided against pursuing the mobile caregiver community idea

because assuring caregivers that it would be a

harassment-free, safe space

seemed like a tall order. In addition, 

not every caregiver was in need of external support

.
3.  We

decided not to pursue the daily check in idea

because it seemed care recipients might have

issues navigating yet another piece of technology

. Additionally, some caregivers noted that there are

existing social media platforms

that perform the same tasks

as our proposed solution.
Performing online research and competitive analysis showed that current solutions do not fully solve the challenges of medication management. Using feedback to guide our design direction, we aimed to improve the medication management experience.
From my online research, it seemed like medication management was an issue that

impacted both caregivers and care recipients

, and there appeared to be a space where our idea could make a difference. 
Moving forward,

I wanted to ground our concept in reality

by exploring existing technologies with similar capabilities to see what could be possible. I found and explored comparable automated medication technologies.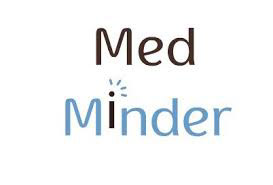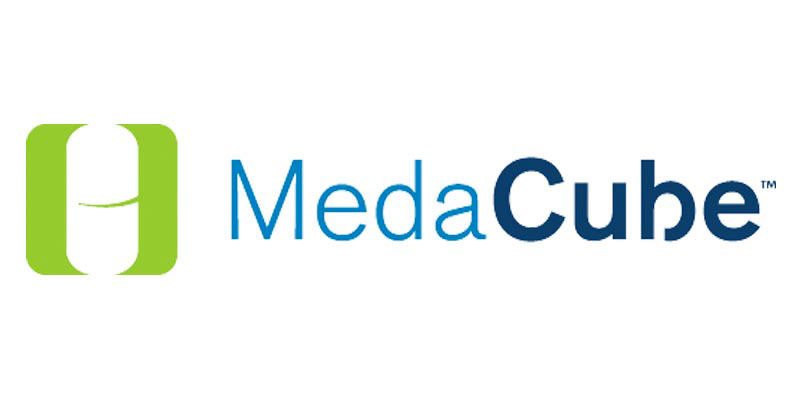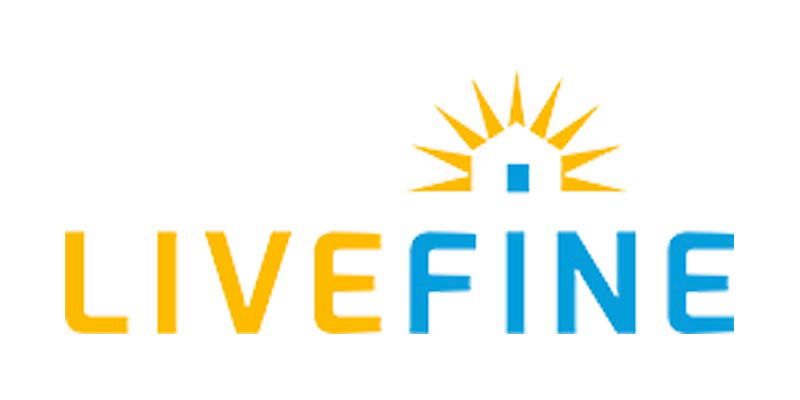 While each had their pros and cons,

none fully solved the challenges

of medication management. Furthermore, none of these automated medication technologies allowed medical professionals to be directly involved in the medication management process.
Given our research findings, interviews, and user testing,

my team developed MedBuddy

. 
Created to

support family caregivers

, MedBuddy's automated pillbox and associated app are a simple solution to the complex issue of medication management.
•  MedBuddy provides a

simple, headache free

medication management system that seamlessly integrates into the busy caregiver's schedule. 
•  Unlike other automated medication systems, MedBuddy's mobile app allows caregivers and care recipients to

directly request refills

of their medication from their PCP.
•  If their refill request is accepted, there is the option for

prescription delivery by mail

through the app .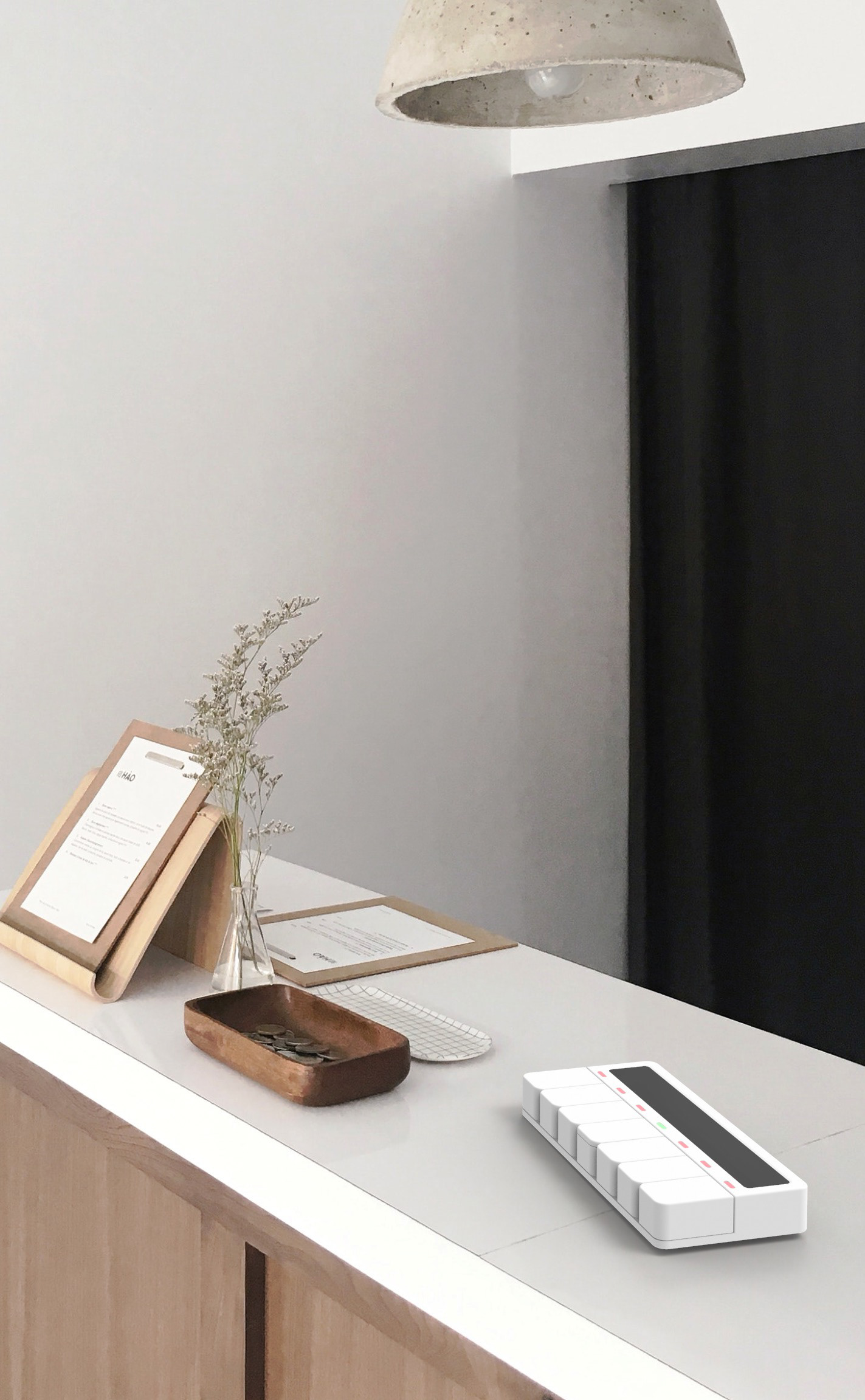 During user testing, we received plenty of feedback on our medication management idea. Because this was a class project, we were

constrained on time

. As a result, we were not actually able to iterate on our design. However,

if I were to move forward with this idea

, I would proceed in the following ways: 
Medication management is a big problem, especially for those who take multiple medication such as older care recipients. MedBuddy, an automated pillbox and mobile application, is a solution that has the potential to positively impact the lives of both caregivers and care recipients. 
Our

course ended with a presentation

in which

we shared our research process, results, and next steps

. This project was an excellent opportunity to sharpen my research skills, work with my fellow classmates, and practice my presentation capabilities.
With these statistics in mind, it's not hard to imagine the impact that MedBuddy might have when it comes to medication management. I would like to believe that if family caregivers and care recipients were to use MedBuddy to manage their medications, that it would translate to a reduction in some, if not all, of the aforementioned metrics. In the busy life of a caregiver,

medication would be one less task

that they would have to worry about. Reflecting on the goals that I set at the beginning of this project, I think that MedBuddy eloquently solves them all.
1.  Real world exploration and learning helps to gain perspective about feasibility, viability, and desirability.

All ideas seem great before we pressure test them with others. When you are trying to design a product or service, 

testing out your concepts with real users is key

. They let us know just how feasible, viable, and desirable our ideas are. 
2.  Strive to design for a diverse user group.

When designing any product or service, it is critical that you

realize that whatever you create is going to be used by a diverse set of people

. Throughout this project, we made sure that the groups we interviewed were varied so that the impact of our solution would benefit as many caregivers as possible.
3.  When you're trying to solve a problem, thinking of solutions should not be your first step.

It is important to

understand and appreciate the problem space before you look for solutions.

Early in the project, I already had a solution in mind before we even began our research phase. After speaking with caregivers, I realized my initial solution was not addressing relevant issues within the caregiving space. 
what would i do differently next time? 
1.  Conduct more user testing sessions.

We only had one round of user testing. In a perfect world, I 

would have liked to have conducted multiple rounds of user tests

. The feedback we would have gotten regarding our ideas would have given us the chance to iterate on our ideas even more.
2.  Interview more caregivers.

During this project, we managed to speak with seven caregivers in total. While the insights that we got from those caregivers was very insightful, a

bigger sample size of interviewees would have given us a more complete picture

of the caregiving experience. 
3.  Interview care recipients in addition to caregivers.

During this project we focused on understanding the caregiving experience from the caregiver's perspective. We were tasked to design and develop a solution to support caregivers, but 

by not also interviewing care recipients, we were doing them a great disservice

. Any product or solution that we would have developed, would affect not only the caregiver, but the care recipient as well. It only makes sense to interview both groups as a result.
We

decided not to pursue our caregiver's community and daily check in ideas

. These two concepts would be an invaluable resource for caregivers and care recipients, and

if given the chance I would investigate them further to determine feasibility and desirability.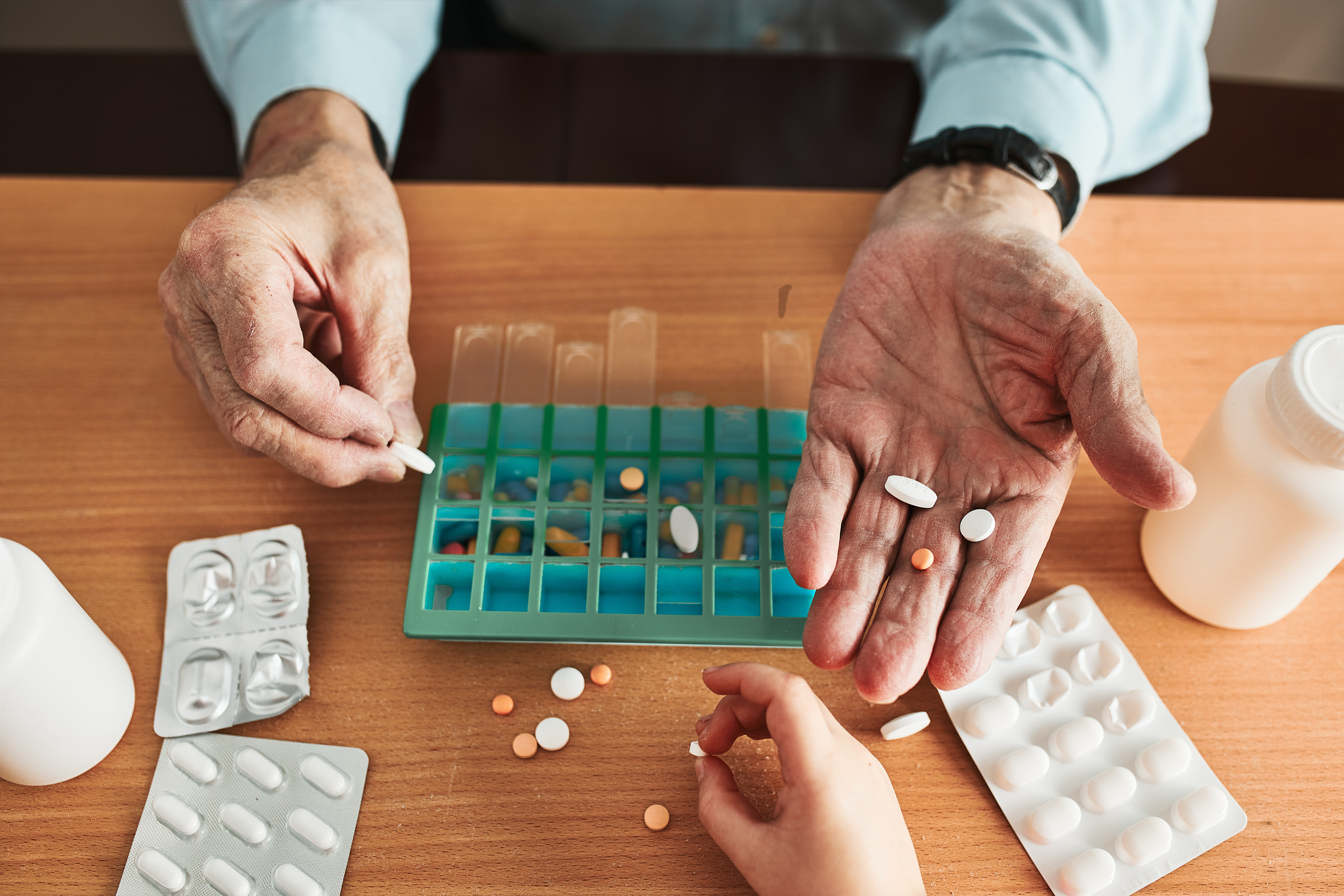 Time was a major constraint

. If time wasn't an issue, I would pursue the next steps for our medication management idea. My planned next steps for this idea include: optimizing MedBuddy to include use with non pill medications, including an AM and PM section of the pillbox, and clearly verifying user medication compliance.

I would explore the actual feasibility of these planned next steps

by conducting real world, in-depth user tests.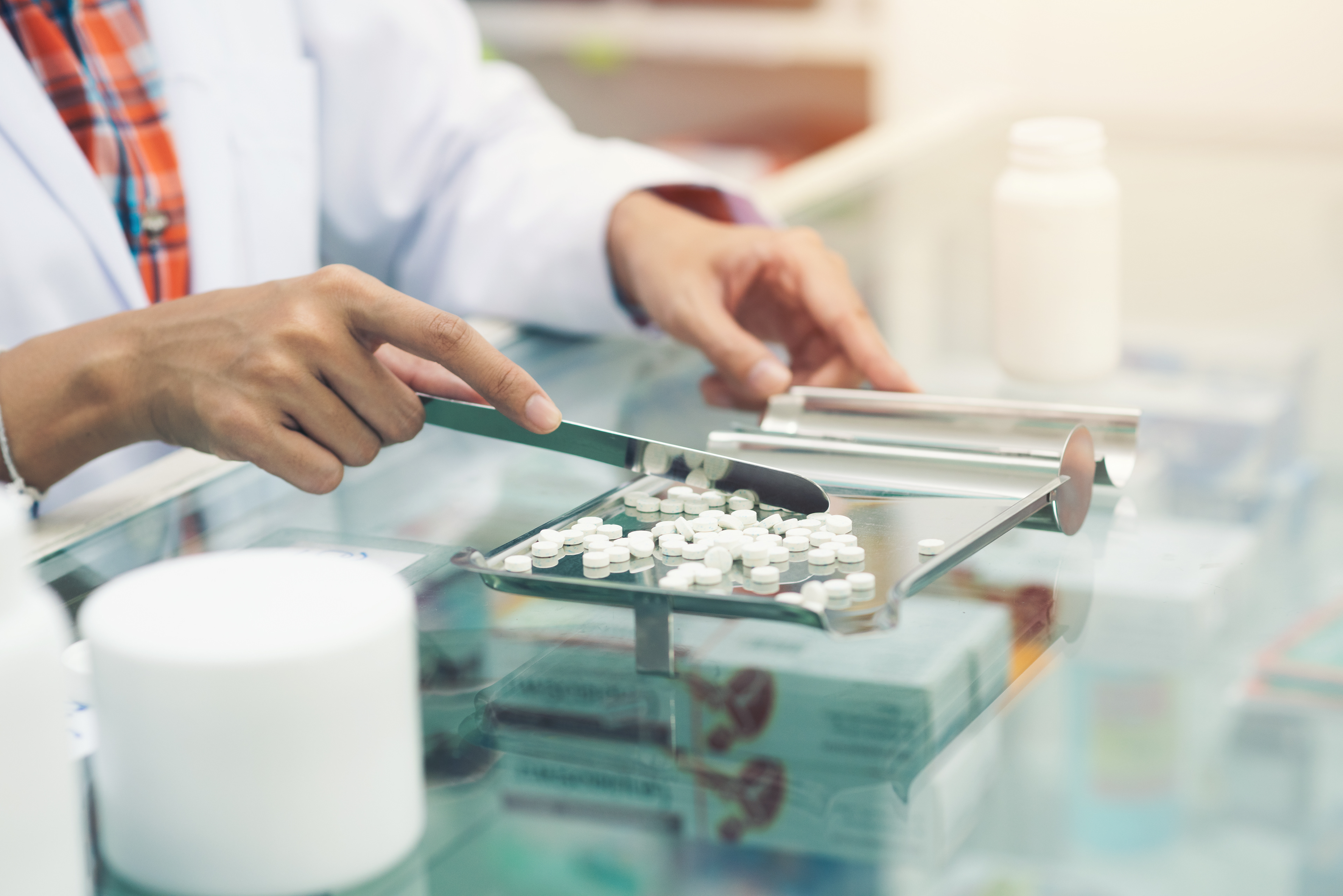 The

scope of this project was limited by the project brief

, which challenged us to find ways to support caregivers and care recipients at the individual level. If I wasn't constrained by scope, I would explore 

how hospitals and pharmacies might use automated medication technologies

 to better deliver care and reduce medication dispensing errors.